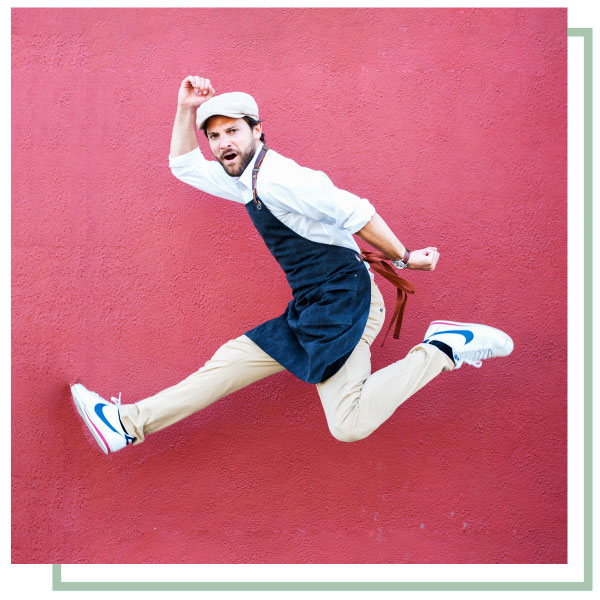 Who are behind Ma Belle Equipe?
Ma Belle Equipe offers a chic and trendy wardrobe for professionals in the HORECA industry (Hotel, Restaurant, and Catering).
We provide a wide, permanent range of stylish and customizable clothing to dress your teams from head to toe.
The iconic product at MBE? The apron! It highlights your teams and your expertise. Discover our authentic range, developed to be chic with a hint of rock.
Share your needs with us, and we'll take care of everything
Here's the team that will take care of you
Here are the members of our team who go the extra mile to meet your needs!
Since the creation of Ma Belle Equipe, no fewer than 10 individuals have joined the team to work in sales, styling, marketing, and logistics.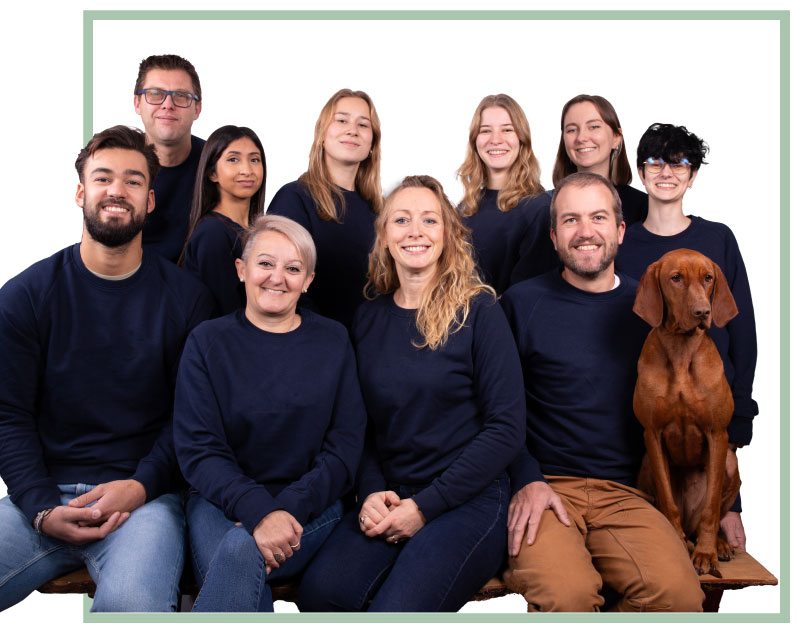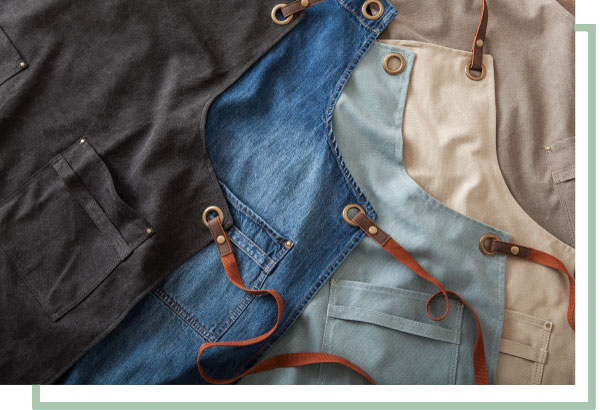 APRONS,

OUR ICONIC PRODUCT
As experts in beautiful, practical, and robust aprons, our French team designs our aprons to offer you the best and impeccable quality.
You'll find all kinds of aprons, with or without bibs, with pockets or loops, in various colors and styles.
Our aprons provide professional quality along with an original look and top-notch comfort.
OUR SECOND KEY STRENGTH: PROFESSIONAL CLOTHING
We offer a wide range of professional clothing: tops, bottoms, kitchenwear, etc., to coordinate (or not) with our aprons.
All of this to blend fashion, corporate image, and functionality.
Professional uniforms are crucial. They symbolize professionalism, style, and quality for your team. A modern look ensures a strong brand image for your business!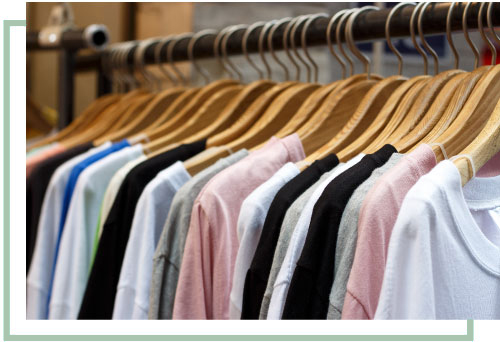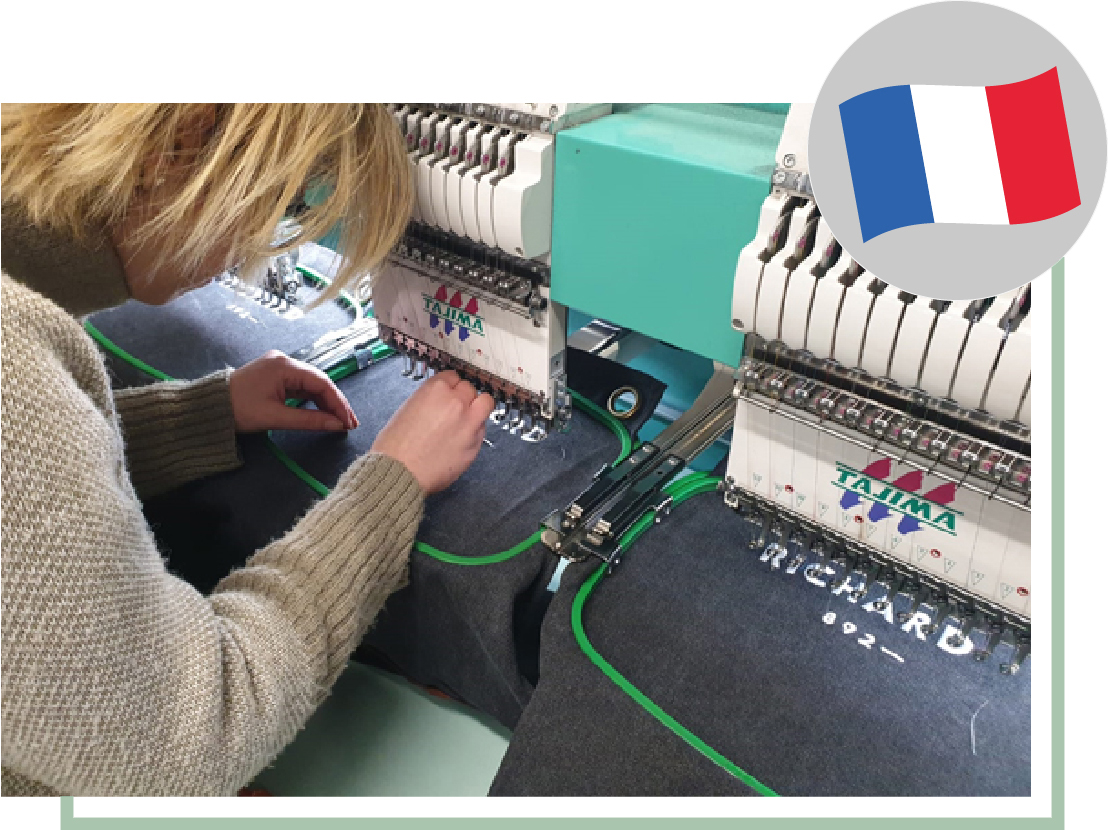 We can customize your professional uniform to make your team stand out.
The embroidery of aprons and screen printing of clothing is done in our workshops located near Lille (France).
Whether it's a small or large project, we are here to listen so that you can proudly wear your colors.
Our team of stylists is also at your disposal when it comes to advising you on pieces that complement each other. Our mission: showcase your team in a chic and casual fashion.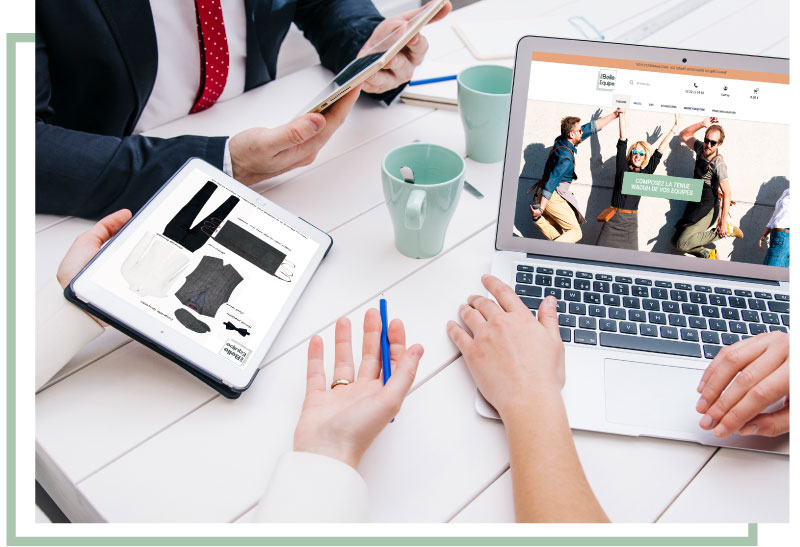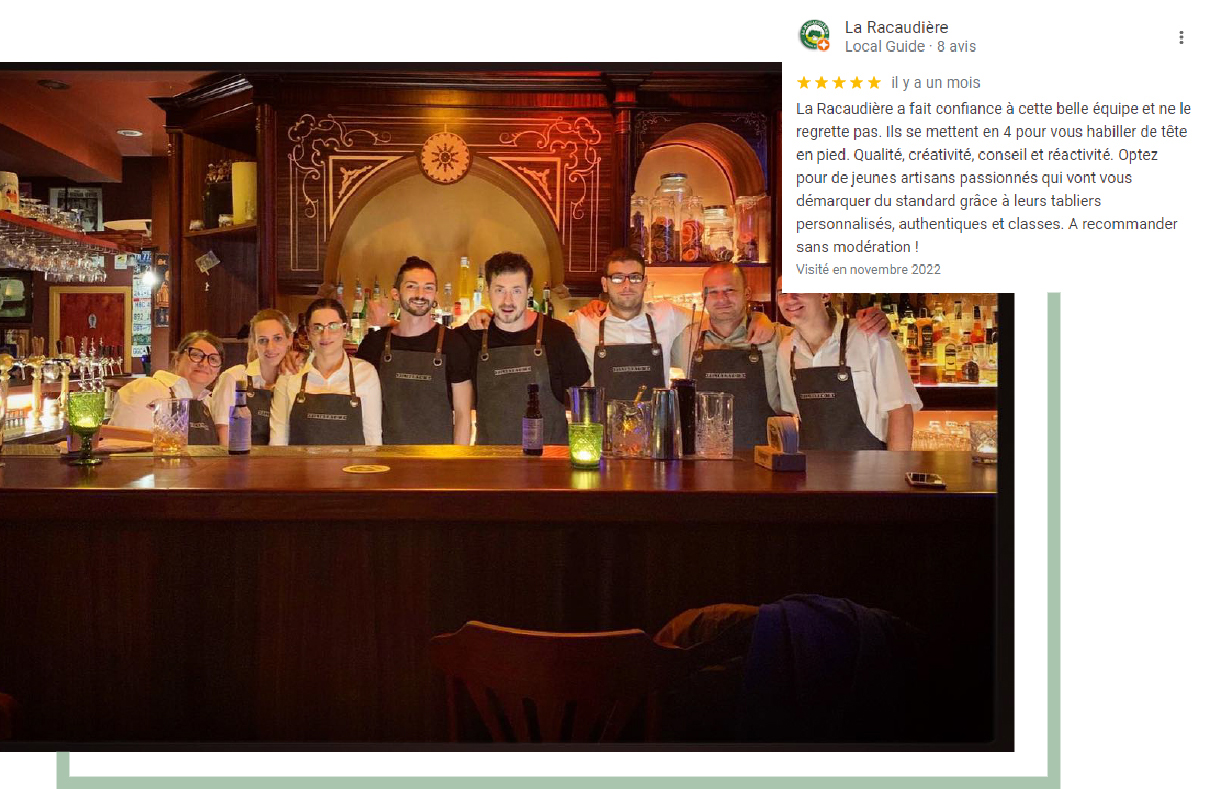 We are more than a supplier of modern professional attire; we are your long-term partner.
Today, our aprons and outfits are worn by over 2000 teams in France and around the world.
We take pride in building lasting relationships with our clients and make it a priority to satisfy them to the best of our ability.